Which of your patients have severe asthma, are they undertreated?
We want to help you improve their care.
Join ECHO Asthma Bootcamp, part of the highly successful Project ECHO (Extension for Community Healthcare Outcomes). ECHO Asthma Bootcamp is a mentorship program in which you will share patient cases and learn from recognized experts. Our goal is to set you up with the knowledge and resources you need to help these patients without referring them to a specialist. Register now as space is limited!
How it Works
Six weekly video conferences with mentors and peers
Direct communication with an asthma expert and mentor
Participate in real patient cases from you and your peers and get instant feedback
Ongoing support and mentoring from specialists
Earn free CME/CE/MOC for your time
Topics covered
1st Module: Defining Severe Asthma
2nd Module: Phenotypes and Endotypes of Severe Asthma
3rd Module: Biomarkers of Severe Asthma
4th Module: Biologic Treatments for Severe Asthma
5th Module: Shared Decision-Making
6th Module: Administering and Managing Injectable Medications
Please note that we're looking for serious candidates who will commit all six video conferences. This is your opportunity to have a positive impact on your community and help improve care for your patients suffering from severe asthma.
Know someone that might be interested? Send them an email!
Have questions about the program? Please contact Matt Miller at [email protected] or 646-336-6495.
Schedule
CME/CE
Target Audience
This activity has been designed to meet the educational needs of RNs, NPs, PAs, and physicians involved in the care of patients with severe asthma.
Educational Objectives
After completing this activity, the participant should be better able to:
Identify criteria for severe asthma and asthma phenotypes to avoid diagnostic delay.
Describe how the phenotypes and endotypes of severe asthma can be used to classify severe asthma.
Identify biomarkers that may be used to guide treatment selection.
Assess severe asthma treatment options and identify patients who would benefit from them based on phenotype and endotype, in concordance with GINA guidelines.
Evaluate shared decision-making and incorporate it into practice.
Identify practice and administrative barriers to use of biologics.
Joint Accreditation Statement
In support of improving patient care, this activity has been planned and implemented by the Postgraduate Institute for Medicine and DKBmed, LLC. Postgraduate Institute for Medicine is jointly accredited by the American Council for Continuing Medical Education (ACCME), the Accreditation Council for Pharmacy Education (ACPE), and the American Nurses Credentialing Center (ANCC) to provide continuing education for the healthcare team.
Physician Continuing Medical Education
The Postgraduate Institute for Medicine designates this live activity for a maximum of 1.0 AMA PRA Category 1 Credit(s)™. Physicians should claim only the credit commensurate with the extent of their participation in the activity.
Each webinar is applicable for 1.0 credit hour.
Successful completion of this CME activity, which includes participation in the evaluation component, enables the participant to earn up to 1.0 MOC points in the American Board of Internal Medicine's (ABIM) Maintenance of Certification (MOC) program. Participants will earn MOC points equivalent to the amount of CME credits claimed for the activity. It is the CME activity provider's responsibility to submit participant completion information to ACCME for the purpose of granting ABIM MOC credit.
Please note, MOC credit is reported on a monthly basis.
Participants will earn MOC points equivalent to the amount of CME credits claimed for the activity.
To claim and receive MOC credits, learners must email [email protected] and provide:
ABIM ID number
first and last name
degree and specialty
DOB (month and day)
activity completion date
AAPA Credit Designation Statement – Live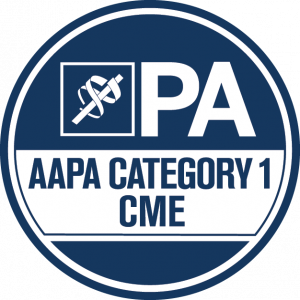 Postgraduate Institute for Medicine has been authorized by the American Academy of PAs (AAPA) to award AAPA Category 1 CME credit for activities planned in accordance with AAPA CME Criteria. This activity is designated for 1.0 AAPA Category 1 CME credits. PAs should only claim credit commensurate with the extent of their participation.
Continuing Nursing Education
The maximum number of hours awarded for this Continuing Nursing Education activity is 1.0 contact hours.
Media: Internet
Acknowledgement
This activity is supported by an independent educational grant from Sanofi Genzyme and Regeneron Pharmaceuticals.
Disclosure of Conflicts of Interest
Postgraduate Institute for Medicine (PIM) requires instructors, planners, managers, and other individuals who are in a position to control the content of this activity to disclose any real or apparent conflict of interest (COI) they may have as related to the content of this activity. All identified COI are thoroughly vetted and resolved according to PIM policy. PIM is committed to providing its learners with high quality activities and related materials that promote improvements or quality in healthcare and not a specific proprietary business interest of a commercial interest.
Faculty / Presenter Reported Financial Relationship
Sucharita R. Kher, MD
No financial relationships to disclose
Charles Vega, MD
No financial relationships to disclose
Neil Skolnik, MD
Consulting fees from AstraZeneca, Teva, Lilly, Boehringer Ingelheim, Sanofi, Sanofi Pasteur, Mylan, GSK, Merck , Bayer
Fees for Non-CME/CEServices Received Directly from a Commercial Interest or their Agents (e.g., speakers' bureaus) from AstraZeneca; Boehringer Ingelheim; Lilly, GSK
Contracted Research from Sanofi, AstraZeneca, Boehringer Ingelheim, GSK, Bayer
Aaron Sutton
No financial relationships to disclose
The planners and managers reported the following financial relationships or relationships they or their spouse/life partner have with commercial interests related to the content of this continuing education activity:
The PIM planners and managers have nothing to disclose.
The following DKB planners and managers Stan Pogroszewski, Ashleigh Winter, and Lesley Simon hereby state that they or their spouse/life partner do not have any financial relationships or relationships to products or devices with any commercial interest related to the content of this activity of any amount during the past 12 months.
Disclosure of Unlabeled Use
This educational activity may contain discussion of published and/or investigational uses of agents that are not indicated by the FDA. The planners of this activity do not recommend the use of any agent outside of the labeled indications.
The opinions expressed in the educational activity are those of the faculty and do not necessarily represent the views of the planners. Please refer to the official prescribing information for each product for discussion of approved indications, contraindications, and warnings.
Disclaimer
Participants have an implied responsibility to use the newly acquired information to enhance patient outcomes and their own professional development. The information presented in this activity is not meant to serve as a guideline for patient management. Any procedures, medications, or other courses of diagnosis or treatment discussed or suggested in this activity should not be used by clinicians without evaluation of their patient's conditions and possible contraindications and/or dangers in use, review of any applicable manufacturer's product information, and comparison with recommendations of other authorities.
How to Receive Credit
Participants wishing to earn credit must:
Read the content material in its entirety
Relate the content material to the learning objectives
Complete the post-test and evaluation form online
The estimated time to complete this activity is 1.0 hours.
Successful completion of the post-test is required to earn credit. Successful completion is defined as a cumulative score of at least 75%.
Course Viewing Requirements
Internet Explorer 8.0+ for Windows 2000, 2003, XP, Vista, or Windows 7, 8, or 10
Google Chrome 18.0+ for Windows, Mac OS, or Linux
Mozilla Firefox 13.0+ for Windows, Mac OS, or Linux
Safari 4.0+ for Mac OSX 10.5+
Contact Information
Faculty
Mandeep Singh Jassal, MD, MPH - Hub Faculty (Pulmonary)
Assistant Professor of Pediatrics,
Pediatric Pulmonology,
Johns Hopkins University School of Medicine
Baltimore, Maryland
Dr. Mandeep Singh Jassal is an assistant professor of pediatrics at the Johns Hopkins University School of Medicine. He specializes in general pediatric pulmonology with a primary focus on the comprehensive evaluation and treatment of asthma. Dr. Jassal earned his M.D. from the State University of New York School of Medicine at Stony Brook and his M.P.H. from the Harvard University School of Public Health. He completed his residency at New York University School of Medicine and performed a fellowship in pediatrics at Johns Hopkins.
---
Meredith C. McCormack, MD, MHS
Associate Professor of Medicine
Medical Director, Pulmonary Function Laboratory
Pulmonary and Critical Care Medicine
Johns Hopkins University
Dr. McCormack is an Associate Professor of Medicine in the Division of Pulmonary and Critical Care at the Johns Hopkins University School of Medicine and Environmental Health Sciences at the Johns Hopkins Bloomberg School of Public Health Department. Dr. McCormack has clinical expertise in asthma and COPD, as well as pulmonary physiology and pulmonary function testing. She serves as the Medical Director of the Johns Hopkins University Pulmonary Function Laboratory and serves as the Chair of the American Thoracic Society Committee for Proficiency Standards in Pulmonary Function Testing. She is a physician scientist, funded by the NIH and the EPA, with a research focus on the effect of environmental influences on underlying obstructive lung disease- specifically climate change, air pollution, diet, obesity influences on COPD and asthma. Dr. McCormack is dedicated to training the next generation of physician scientists. She serves as the Associate Program Director of the Johns Hopkins Pulmonary and Critical Care Fellowship program and plays an active role in mentoring fellows and junior faculty.
---
Christian Hermansen, MD, MBA
Regional Medical Director, LGHP Academic Region
Managing Physician, Family Medicine Downtown
Ambulatory Clinical Director, LGHP Family Medicine Residency Program
Physician Champion, LGHP TeleRetina Program
Dr. "Herm" graduated from Jefferson Medical College and was introduced to Lancaster shortly thereafter. He graduated from the Lancaster General Health Family Medicine Residency Program and was honored with the Society for Teachers in Family Medicine Resident of the Year award. After two wonderful years in Christian-based private practice in New Jersey, he was called to Lancaster to combine private and academic family medicine. He also serves as Managing Physician of Downtown Family Medicine and oversees the LGHP Academic Practices as Regional Medical Director. Dr. Hermansen enjoys family life with his wife, Heather, and his three boys, Timothy, Benjamin and Nathaniel and coach baseball in the community.
---
Neil Skolnik, MD - Hub Faculty (Family Medicine)
Professor of Family and Community Medicine
Sidney Kimmel Medical College
Thomas Jefferson University
Associate Director
Family Medicine Residency Program
Abington Jefferson Health
Dr. Neil Skolnik, MD, is an academic family physician who sees patients and teaches residents and medical students in the family medicine residency program at Abington Jefferson Health in Abington, Pennsylvania. He is a Professor of Family and Community Medicine at the Sidney Kimmel Medical College of Thomas Jefferson University and Associate Director of the Family Medicine Residency Program at Abington Jefferson Health.
Dr. Skolnik has written and edited 5 books: On the Ledge: A Doctor's Stories From the Inner City; Essential Practice Guidelines for Primary Care; Essential Infectious Disease Topics for Primary Care; Sexually Transmitted Diseases for Primary Care; and Electronic Medical Records: A Practical Guide for Primary Care. He was the series editor for fifteen years overseeing the development of over twenty-five titles in the Humana Press Current Clinical Practice in Primary Care series of medical textbooks and has published more than 300 articles, columns, poems, and essays in both the medical and lay literature on a diverse range of subjects including diabetes, asthma, COPD, hyperlipidemia, guideline-based medical care, technology in medicine, and the medical humanities. He served on the Expert Panel Report 4 (EPR-4) Working Group, National Asthma Education and Prevention Program Coordinating Committee, National Heart Lung Blood Institute (NHLBI), and is on the Primary Care Advisory Committee for the American Diabetes Association. Dr. Skolnik lectures nationally on a range of topics, with a special interest in diabetes, asthma, COPD, exercise in medicine, and coronary disease risk factor management. He also hosts and produces "Diabetes Core Update," the American Diabetes Association's official monthly podcast reviewing the most important new articles to come out in the diabetes literature every month, and hosts the Infectious Diseases Society of America's guidelines podcast series.
---
Sucharita R. Kher, MD - Hub Faculty (Pulmonary)
Director, Outpatient Pulmonary Clinic
Pulmonary Attending Physician
Tufts Medical Center
Assistant Professor
Tufts University School of Medicine
Boston, Massachusetts
Dr. Kher specializes in critical care medicine and pulmonary disease, and is board certified in Critical Care Medicine. She graduated from Grant Med Coll-Bombay U in 2001 and completed a residency at Cook County Hospital. Dr. Kher is the current Director of the Outpatient Pulmonary Clinic at Tufts Medical Center and instructs at the Tufts University School of Medicine.
---
Aaron Sutton, LCSW, ACSW, BCD, CAADC - Hub Faculty (Social Work)
Behavioral Health Consultant
Abington-Jefferson Health
Abington, Pennsylvania
Aaron is a graduate of Lock Haven University of Pennsylvania, and East Carolina University. He holds a master's degree in social work as well as a graduate certificate in clinical addictions. After college, Aaron completed post-graduate training, and holds a license to practice Clinical Social Work and is a Certified Advanced Alcohol and Drug Counselor. He has extensive training in cognitive behavioral therapy, structural family therapy, and works with children, adults, and families. Aaron lectures on different behavioral topics including cognitive therapy, insomnia, and motivational interviewing. His research interests include obesity and diabetes in relation to psychosocial stressors and improving the mind/body connection. As Chief Wellness Officer for the graduate medical education committee at Abington-Jefferson Health, Aaron is passionate about helping physicians improve resiliency and overall wellness. Aaron is a former member of the United States military and enjoys spending time outdoors with his family.
---
Andrea Jensen, CHES ®, AE-C
Certified Asthma Educator
Asthma Program Coordinator
Utah County Health Department
Andrea is a Nationally Certified Health Education Specialist (CHES), a Certified Asthma Educator (AE-C), and coordinates an Asthma Home Visit Program. In addition, Andrea authors a blog, "My Life as an Asthma Mom." For the last 5 years, her blog has been listed as one of the best asthma blogs by Healthline. It was recently included in the U.S. Library of Medicine – National Institute of Health's Medical Library and Archives. She is a board member of Allergy & Asthma Today magazine and involved in many other asthma education agencies in her home state.
Case Presentation Forms
Pediatric Severe Asthma Presentation Form
Adult Severe Asthma Presentation Form
Helpful Links
Asthma Home Visit Programs:
Please use this link to see if your state has a CDC-funded Asthma Home Visit Program.
Your patients may be eligible to receive HEPA vacuums, air purifiers, and home remediation (help with mold, carpet removal, new furnace, etc.).
Green & Healthy Homes Initiative (GHHI)
GHHI is based in Maryland, but have sites around the country. Look for a site near you using this link.
They focus on a "whole home" approach, and assess the home for:
lead hazards
asthma triggers
fall/injury prevention
energy efficiency
weatherization
housing rehab
Co-Pay Assistance Programs
NeedyMeds copay assistance for generic drugs
NeedyMeds copay assistance brand name drugs
Teaching Tools
"Bronchial tube models" made for the Salt Lake City Asthma Home Visit Program clinics, school nurses, etc.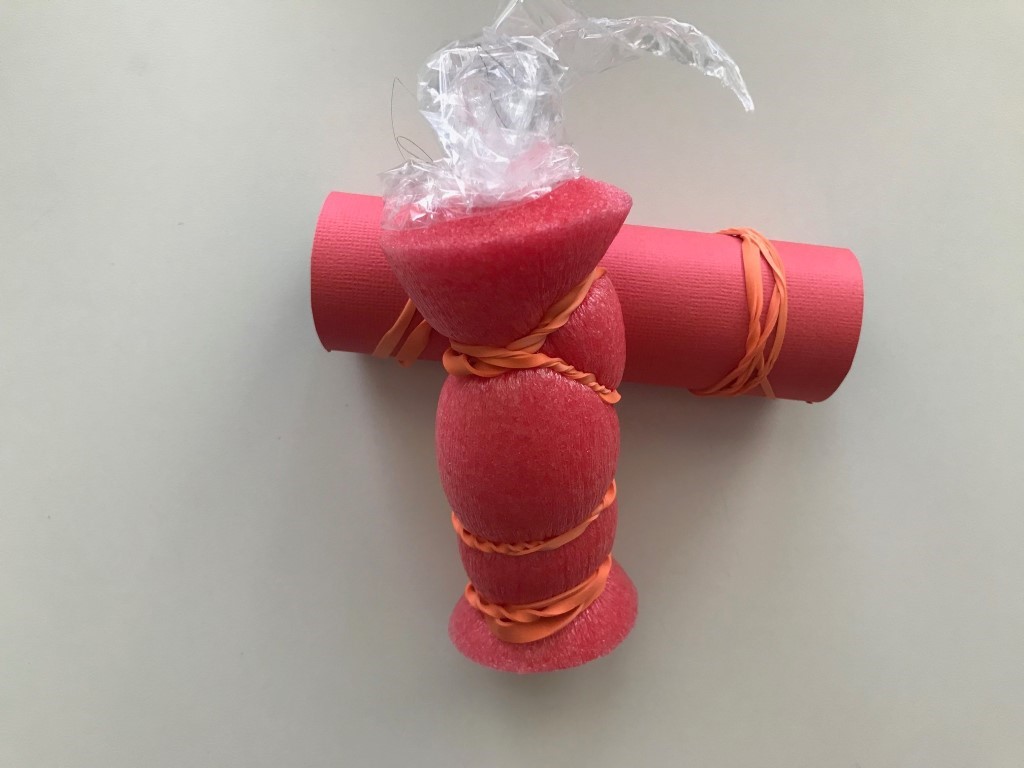 Clinical Resources
More information on Vocal Cord Dysfunction (VCD)
Technology Required to Participate
All ECHO Severe Asthma modules will be conducted on the Zoom platform for "face-to-face" interaction!​
To use Zoom, participants must have a PC, tablet or laptop that has a camera, microphone and speakers. Participants also will need a robust Internet connection.